Our main goal: Customer peace of mind 24/7
We deliver a comprehensive, scalable IT service management solutions to empower customers of every size to create highly efficient and profitable businesses that drive a measurable competitive advantage.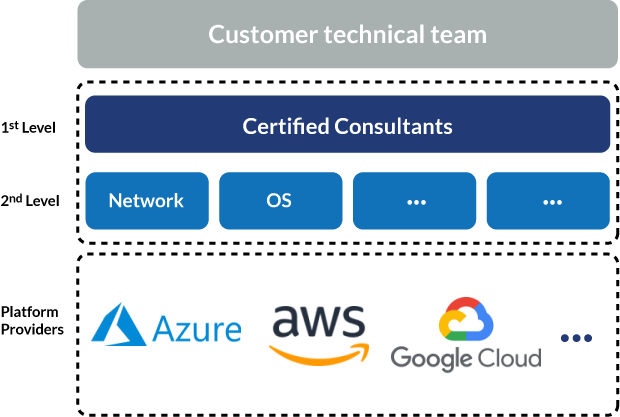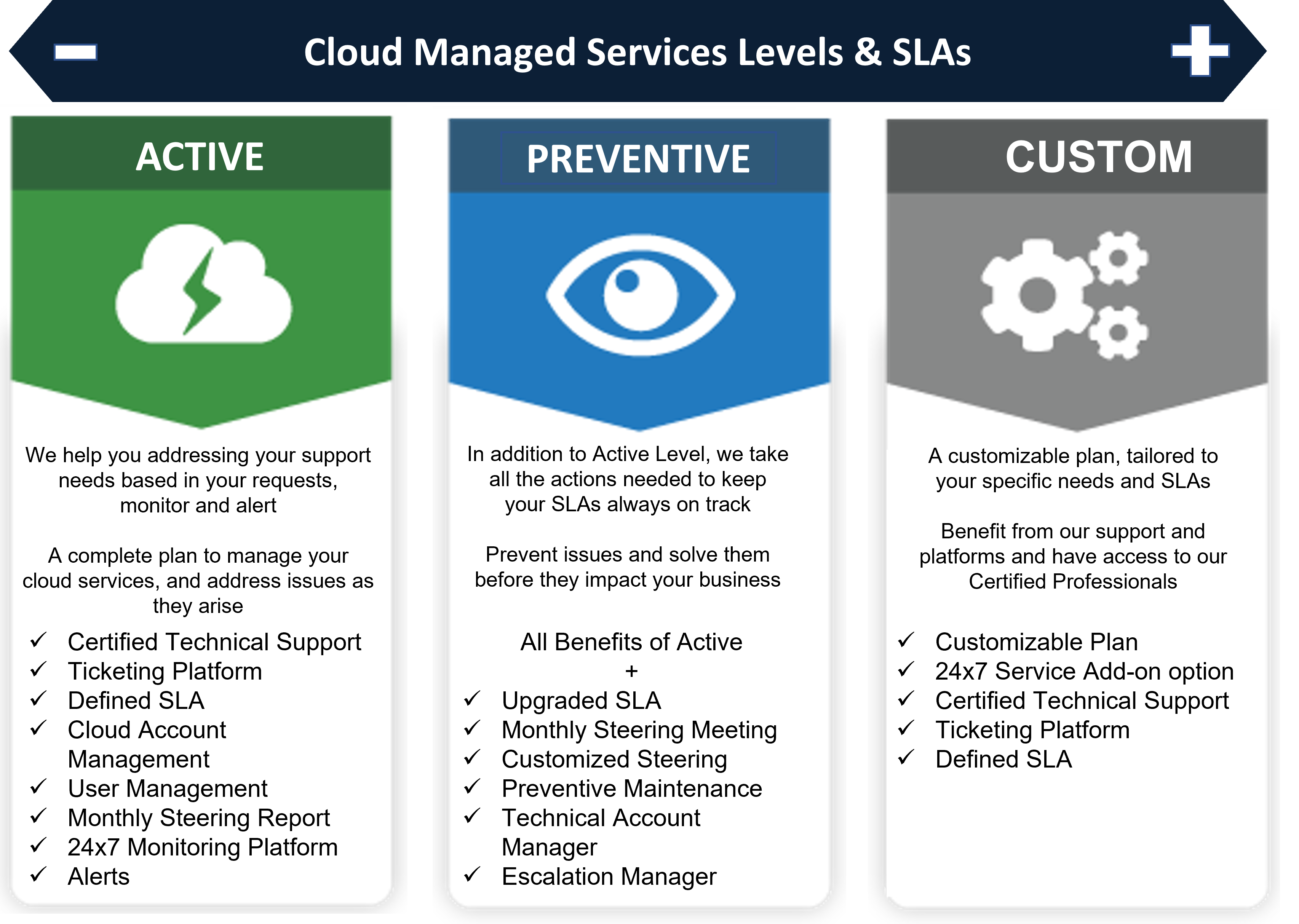 Deep network monitoring;
Immediate alerting;
Reduce costs of downtime (productivity, opportunity & service costs).
Basic automated scripting to maintain asset health;
Comprehensive server health reports;
Reduce costs of downtime and repairs.
Automated network scanning and asset;
Asset inventory and warranty management;
Reduce costs with better lifecycle management;
Shadow IT under control.
Comprehensive automated reporting (schedule daily, weekly, monthly, quarterly, on-demand);
Optimize every dollar you spend on IT- based on accurate data.
Baseline security scanning to detect vulnerabilities;
Remote monitoring of antivirus and backup verification;
Reduce costs of downtime;
Increase customer trust;
Pro-active Security.
Detailed needs assessment;
Setting objectives and planning for improvement;
Accurate budget forecasting.
As an All-in-one Monitoring Solution, we use the Site24x7 platform, as it allows us to perform the monitoring and maintenance of our clients, obtain log reports, costumize and setup alarms, view health and operations dashboards and access to detailed reports.
It also provides comprehensive monitoring and alerting capabilities, including predictive models, that cover all components and layers of the workload using statistical and machine learning based anomaly detection.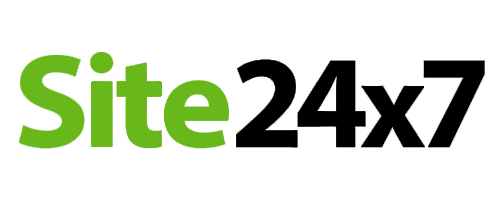 If you want to know more about our multi-cloud Managed Services offering, please fill up your data below, and we'll contact you.

© Copyright - | magic beans | All Rights Reserved | Powered by: valkirias